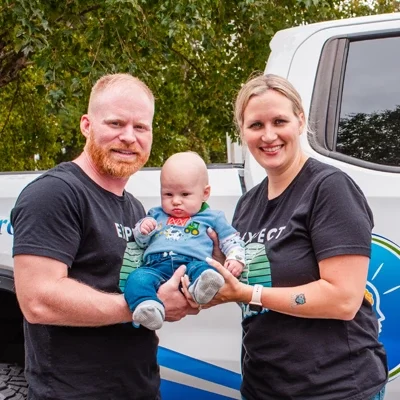 Chiropractors
DR. Matthew Liles D.C.
DR. BETH LILES D.C.
Both graduates of Life University in Marietta Georgia, Drs. Matt and Beth have a passion for chiropractic. Dr. Matt, a Wilson native, grew up working the farm with his father and grandfather, and learned the value of hard work early on. Dr. Beth grew up in California and then moved to Michigan at the age of 10, which is where most of her family currently resides.
Having met in chiropractic school, they were trained in the most recent science, art & philosophy of chiropractic. Dr. Matt was inspired to attend chiropractic school after suffering with years of debilitating back pain. He went to a local chiropractor and his life was transformed, which inspired him to quit his job and start chiropractic school. Dr. Beth grew up in a chiropractic family and after years of schooling, some on physical therapy, decided she wanted to follow in her father's footsteps and become a Chiropractor.
Drs. Matt and Beth are committed on a daily basis to help transform the health of the Wilson community. They each have years of advanced training in structural spinal correction, pediatric care, nutrition, and detoxification. They both enjoy traveling and spending time with their two sweet beagle pups, Mindy and Daisy. They also have a rabbit named Butterscotch. Drs. Matt and Beth believe firmly in the healing power of the body and with time and proper care, anyone can get well and improve their quality of life.
OFFICE HOURS
---
Monday
8:00am - 11:00am
3:00pm - 6:00pm
---
Tuesday
3:00pm - 6:00pm
---
Wednesday
8:00am - 11:00am
3:00pm - 6:00pm
---
Thursday
3:00pm - 6:00pm
---
Friday
8:00am - 11:00am
---
Saturday & Sunday
Closed